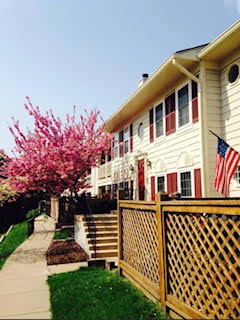 New Mortgage Disclosures as of October 3, 2015
Since the mortgage crisis in 2007, the industry has been working to change the process of mortgages between lenders and consumers.  Even though much of the cause of the crisis was from the secondary market, in which normal consumers do not participate, the regulatory bodies focused on the consumer side of the transaction to force change in the industry.  These changes are drafted and implemented by the Consumer Financial Protection Bureau (CFPB), which was established as part of the Dodd-Frank Act in 2010.  The CFPB, is as it name suggests, works to give consumers the information they need to understand agreements with financial companies.  Their tagline is "Know Before You Owe".
Over the past several years, qualification requirements and supporting documentation requirements have become stricter, the appraisal process has been revised and consumer disclosures have been rewritten.   On October 3, 2015 one of the most significant changes will come into effect, the new TILA-RESPA Integrated Disclosure rule (TRID).  The TRID was created to streamline the process for consumers and make the loan information easier to understand.   It also improves the accuracy of information and improves the consumer's ability to shop around for the best deal by comparing offers from different lenders in a standard format.
The TRID takes four current disclosures that have been used for 40 years and merges them into two redesigned forms:
The Loan Estimate – this combines and replaces the Good Faith Estimate and the Truth-in-Lending (TIL) statement.  The new form highlights the most important parts of the transaction and provides easy comparison of figures, such as estimated total monthly payment, estimated real estate taxes and estimated cash to close.
The Closing Disclosure – this combines and replaces the HUD-1 Settlement Statement and the final Truth-in-Lending statement (TIL).  This form mirrors the information in The Loan Estimate and must be provided to the consumer three business days prior to closing.  This gives the consumer plenty of time to review the information.  Previously, this information would often be provided on the day of closing or when the consumer was at the closing table, leaving no time for proper review.
These new forms are required for all consumer mortgages except Home Equity Lines of Credit (HELOC), reverse mortgages and mortgages for mobile homes not permanently attached to real property.  So if you are looking to purchase a home or refinance an existing home on or after October 3, 2015, you will want to familiarize yourself with the new disclosures and procedures to make sure your lender is applying the new process requirements to your transaction.  For more information you can visit the CFPB website at www.consumerfinance.gov.
https://kpamgmt.com/wp-content/uploads/2021/05/Hampton-House.jpg
320
240
kpaactualize
https://kpamgmt.com/wp-content/uploads/2021/06/KPA_LOGO_NEW-removebg-preview.png
kpaactualize
2021-05-21 10:51:03
2021-05-21 11:15:50
New Mortgage Disclosures as of October 3, 2015